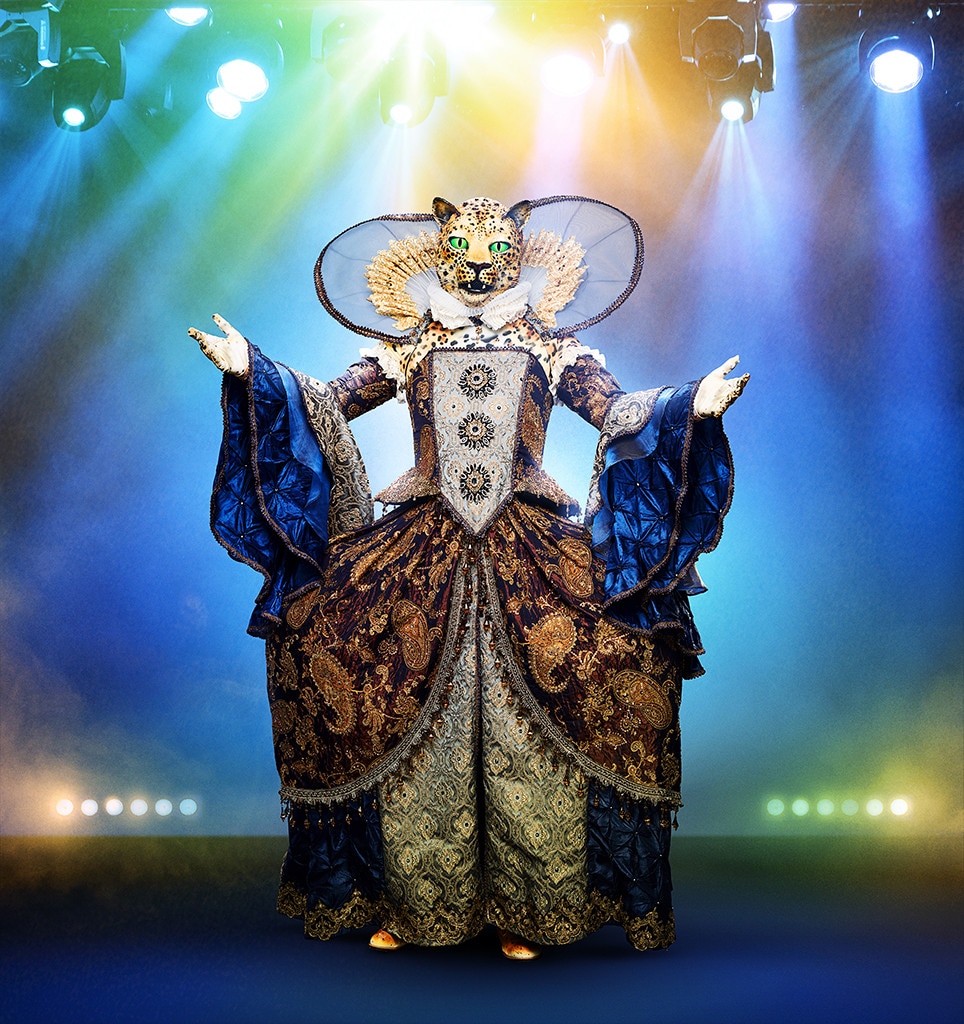 Fox
Four Masked Singers remain.
In its semi-final episode tonight, the Fox reality competition series eliminated two more contestants, revealing its final three: Fox, Rottweiler, and Flamingo.
That means we said goodbye to both the Thingamajig and the Leopard, who revealed themselves to be Pacers player Victor Oladipo and Seal, respectively. Seal said he just wanted to make his kids and himself laugh, and Victor agreed (thanks to Jenny McCarthy's meddling) to go on a date with Nicole Scherzinger after they flirted all season long, so everybody was in pretty good spirits.
Tonight's festive holiday show allowed the contestants to sing holiday songs and bring gifts for the panelists. T
The Fox's (who is Not. Jamie. Foxx.) gift was a framed photo of Joey Fatone, while the Rottweiler drew a pic of himself and his new friends, the panelists. Flamingo's gift was a globe with Israel marked on it, and would you believe that Adrienne Bailon's husband is named Israel? Because he is!
So far, we've managed to find the correct guess for every reveal (that we tried to guess for) so far, and we're going for a perfect record here. See below for all the clues about the remaining contestants, as well as all the reveals so far!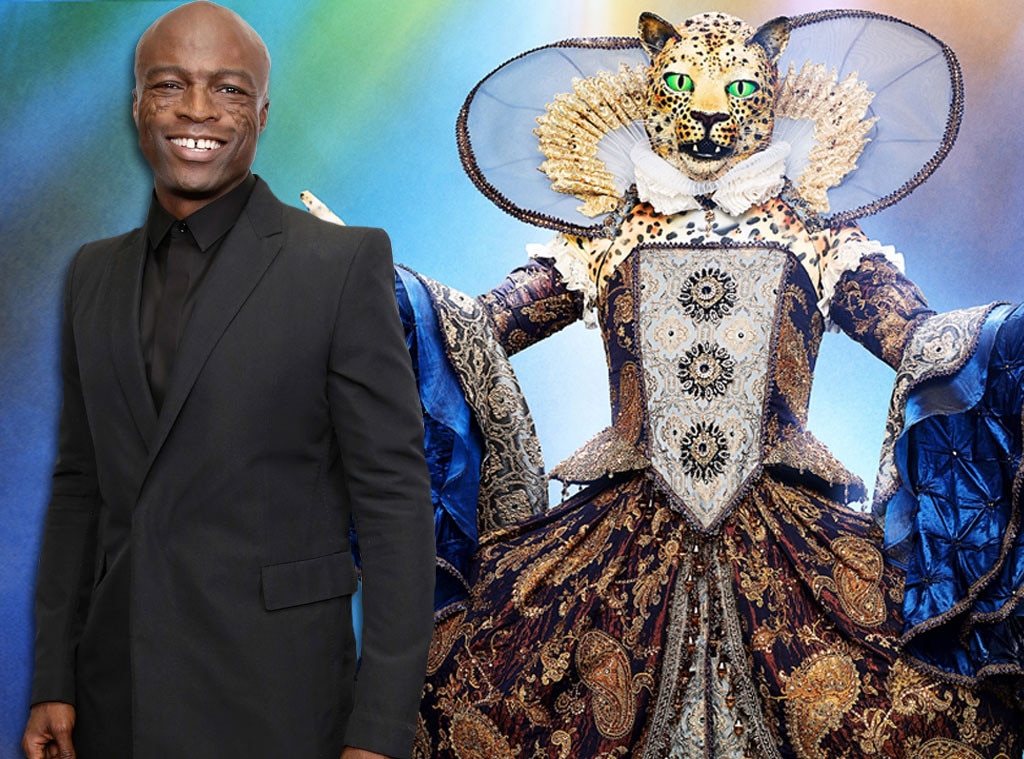 John Phillips/Getty Images; FOX Image Collection via Getty Images
Leopard: Seal
Clues: Has had many celebrity headlines and a gossiped-about relationship. He was given up as a baby and raised by a foster family, set himself free as a teenager, has kids, wants to flip the script and go from being in front of the camera to behind it. He treats the world as a catwalk, and the year 1963 is important. He's vegan and loves tennis?
Headlines on screen: "Crazy Game Ends with win for Leopard," "Out of Hits and Out of Time," "Star Strikes a POSE," "Performer of SLOW JAMZ Plays at the White House," "RU Gonna Go My Way"
Guess: Seal. It sounds like Seal, and according to his Wikipedia, Seal was born in 1963 raised by a foster family. And like…when you google "Seal Leopard," you remember that leopard seals are already a thing.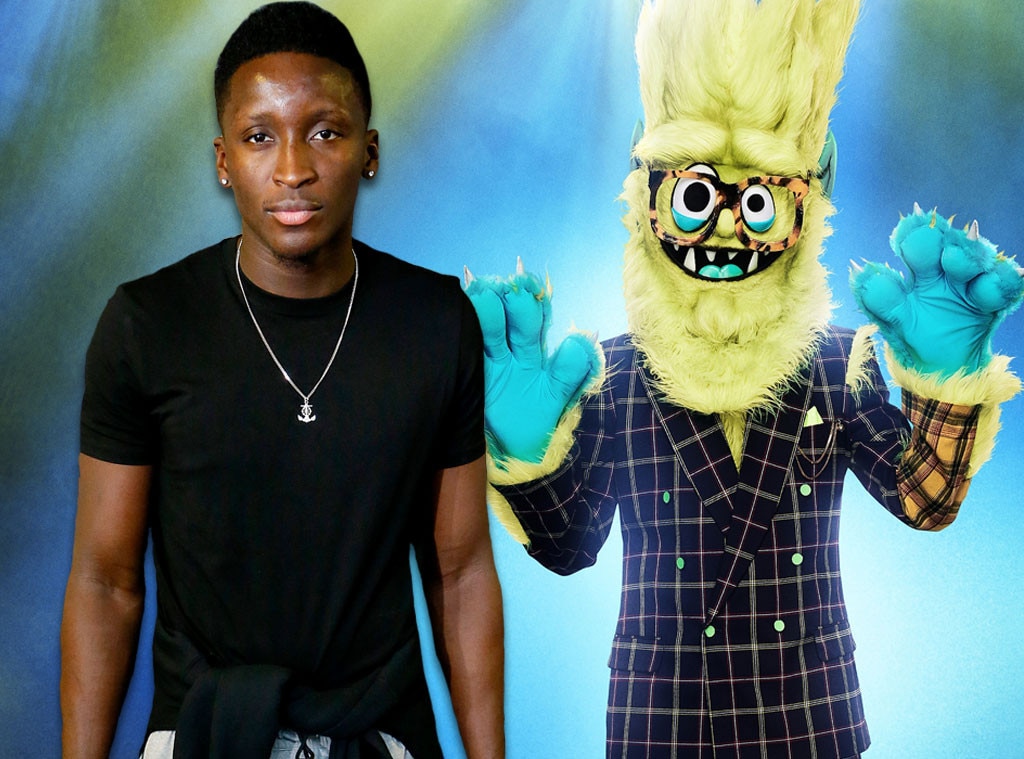 Paul Morigi/Getty Images for Cantor Fitzgerald; FOX via Getty Images
Thingamajig: Victor Oladipo
Clues: He's a gentle giant with a magic case who wants you to keep up the pace, though singing isn't his regular thing. The number 4 is important, and he's an athlete. He's a big softie who wears his heart on his sleeve, and he knows American Sign Language. He went to rehab once, he loves to break bread with the homies, but he might be dipping shoes into his soup. He's single? And he's from Maryland.
Guess: Victor Oladipo currently plays for the Pacers (number 4), used to play of the Orlando Magic, and is a professional singer. And he's from Maryland.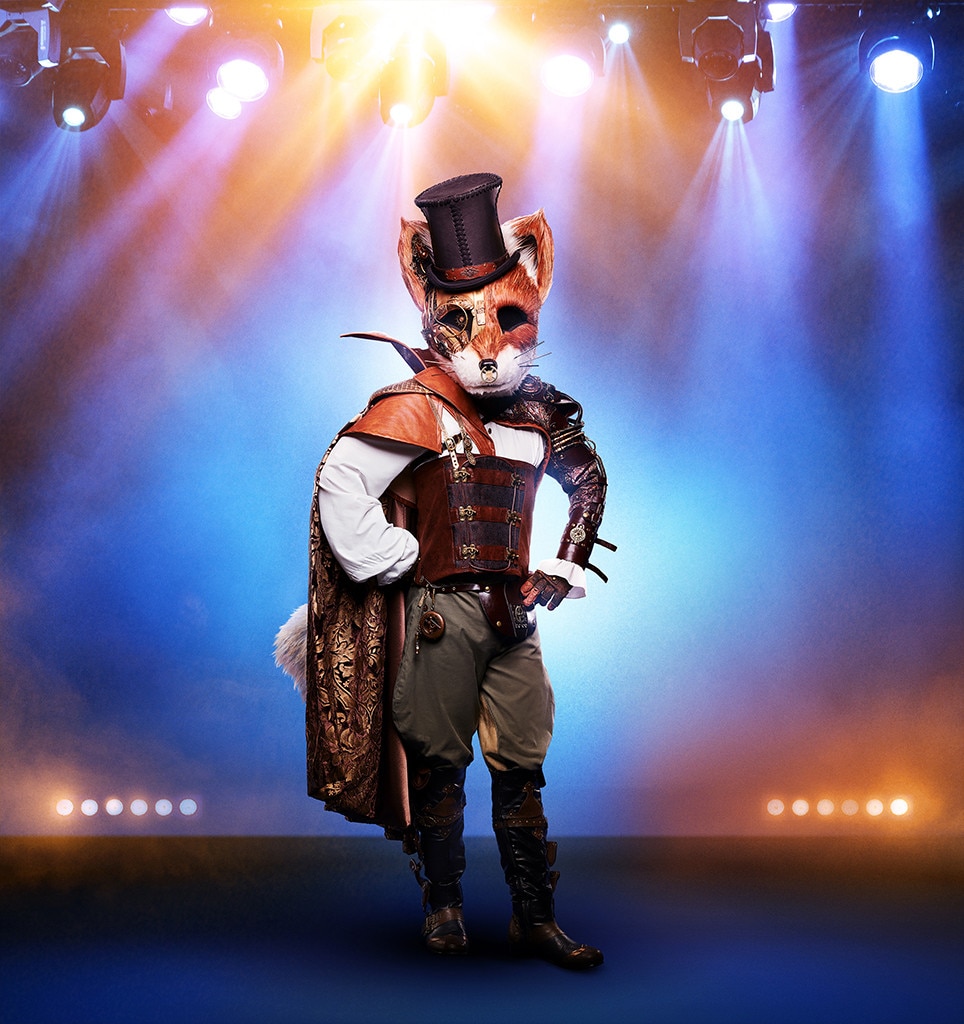 Fox
Fox
Clues: He's done his best work at night in many different genres and has laughed with everyone from Doogie to Doubtfire. He lives two different lives: an entertainer, and who he is at home. He was bullied as a kid, so he learned to sound like other people and never felt like he was applauded for his true voice. He's had a 30 year career, and has sung songs like "Everybody Say Yeah" (Kinky Boots) and "Cabaret." He's known for being part of a pack of talented fellas.
Best guess: Wayne Brady! He's played Neil Patrick Harris' brother on HIMYM and worked with Robin Williams many times on Whose Line Is It Anyway, on which he dabbled in many genres and was known for being part of a talented pack of fellas. He's also a fantastic singer who's performed on Broadway.
Article continues below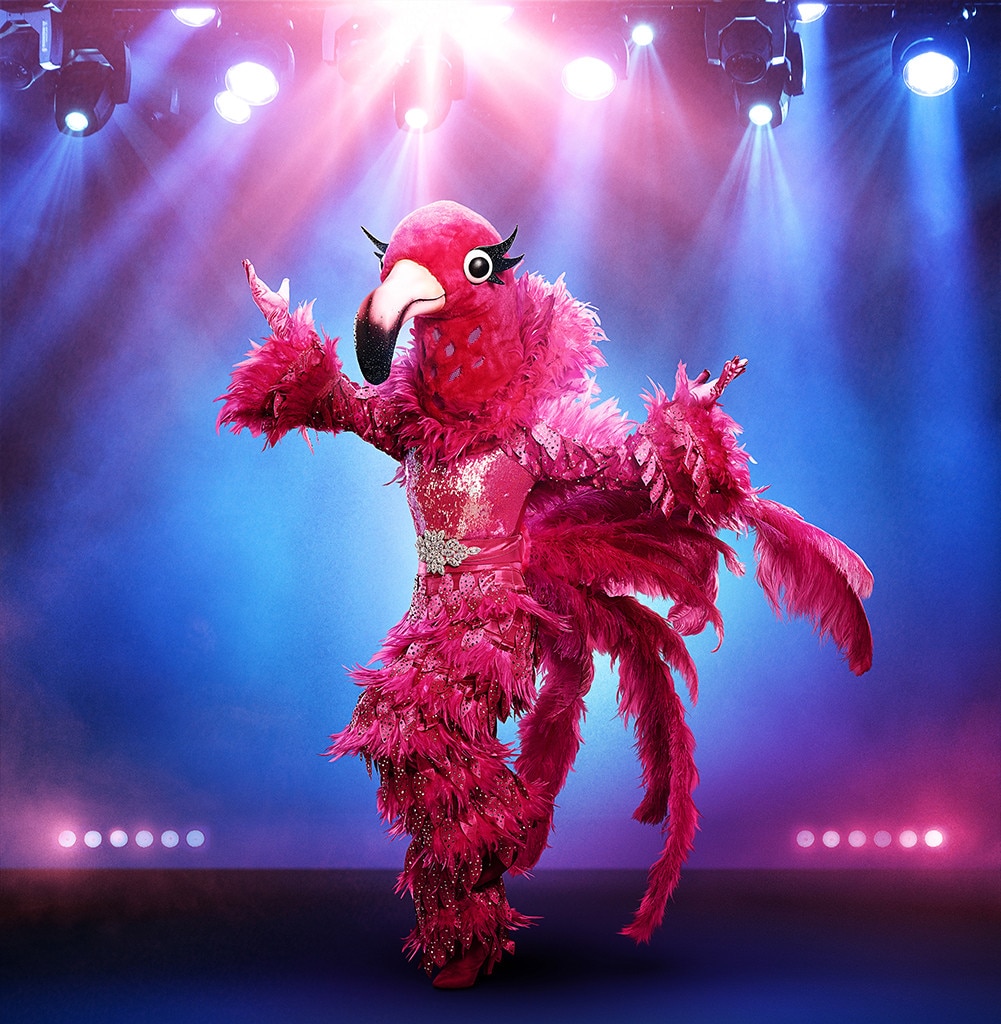 Fox
Flamingo
Clues: When she first started out, she was a hood rat but a "powerful wizard" brought her to Hollywood. She studied to be a doctor. Her story's not all fantasy, and she used to hate the sound of her own voice, but now she's danced, sung, and acted her way to the top. She also does Youtube videos, and she has a NAACP Image Award.
Guess: Adrienne Bailon. She went to school for medicine but was then discovered by "powerful wizard" Ricky Martin, and she and her The Real cohosts have won an NAACP Image award. And it sounds like Adrienne Bailon.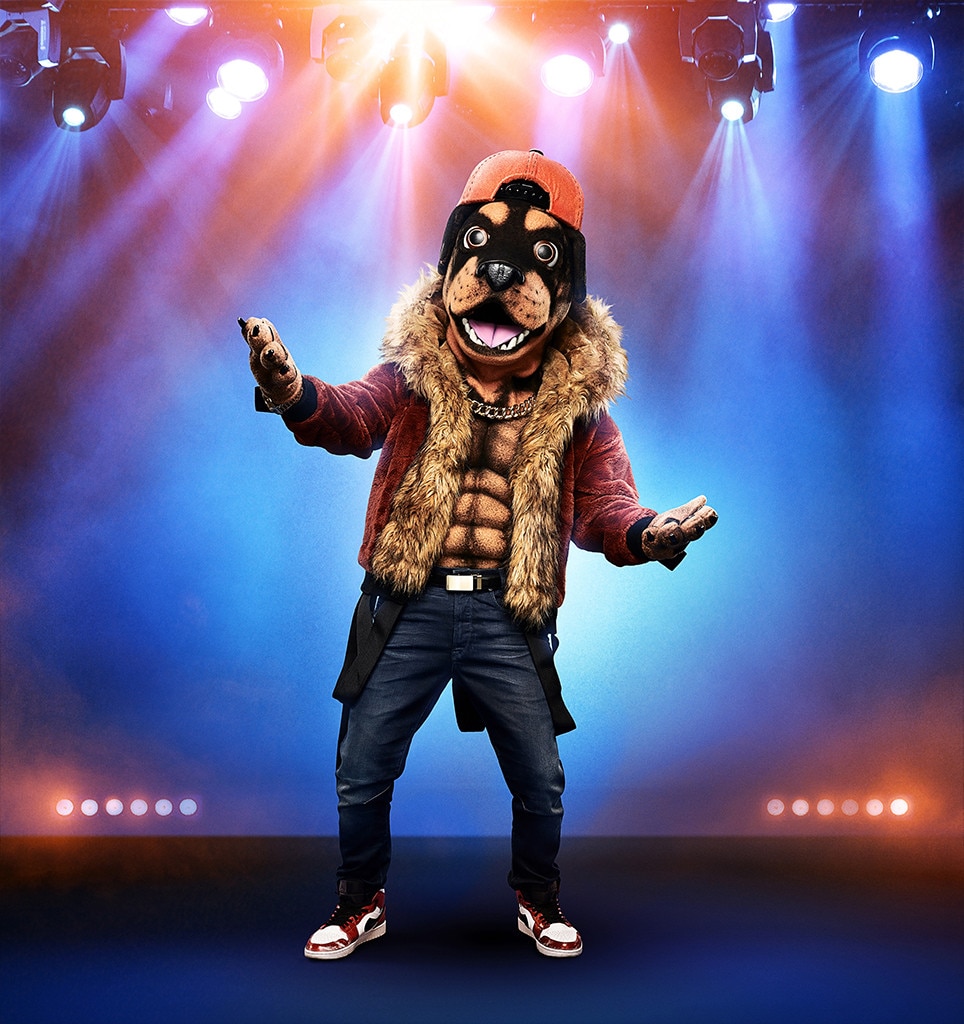 Fox
Rottweiler
Clues: He used to play football, and rose to fame almost overnight by being a hungry competitor, and he was bitten by a Rottweiler as a kid. Says it all started thanks to musical theater and makeup, and he loves to draw. North Carolina is important, and he's acted in something related to detectives.
Guess: The internet seems sure it's former American Idol contestant Chris Daughtry (who is from North Carolina), but Scott Porter from Friday Night Lights has also been a popular guess. The panel loves to guess Darren Criss but…no.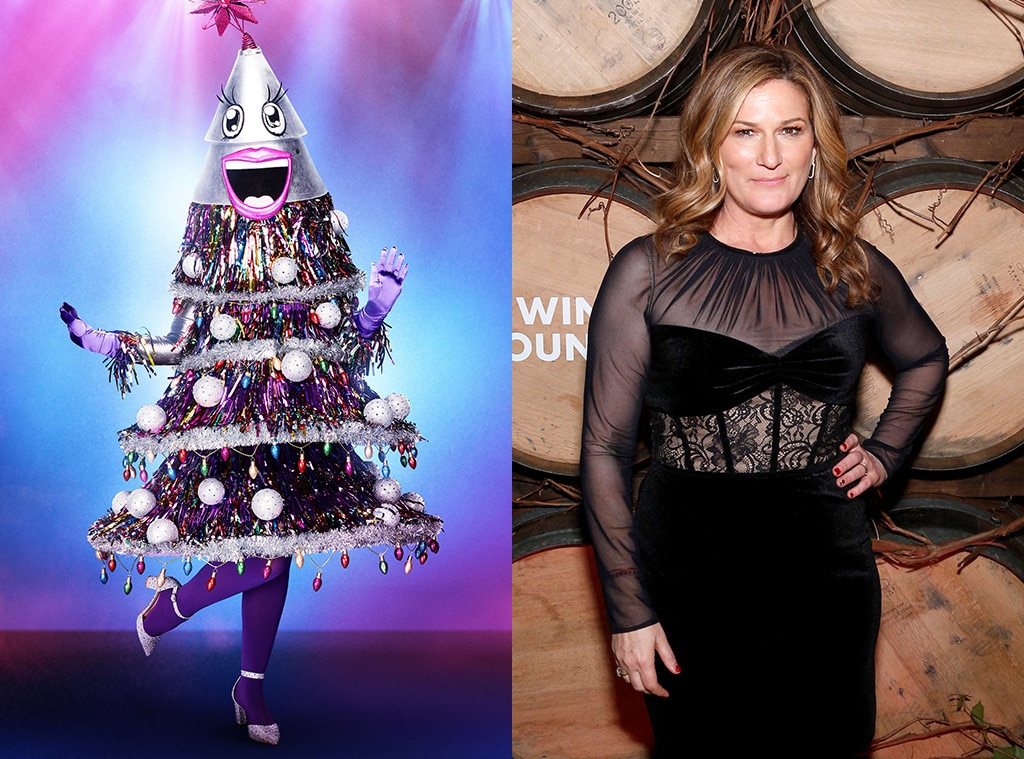 FOX/Getty Images
Tree: Ana Gasteyer
Clues: She's mostly relevant just one time of year but she wishes people knew her for more things. The number 30 is important, and she wishes she could "dish" out more of her talents. She's an expert in delicious treats and loves to jazz things up, and she might have sung at the White House. She's been on TV and on stage. She's got a witch's hat and something about a smelly cat.
Guess: A lot of people are really gunning for Elvira, could be tricking us with Christmas instead of Halloween. Ana Gasteyer has a Christmas jazz album and was on SNL, and Amy Sedaris is also known for holidays, baking, and being funny (and Strangers With Candy was once referenced).
Article continues below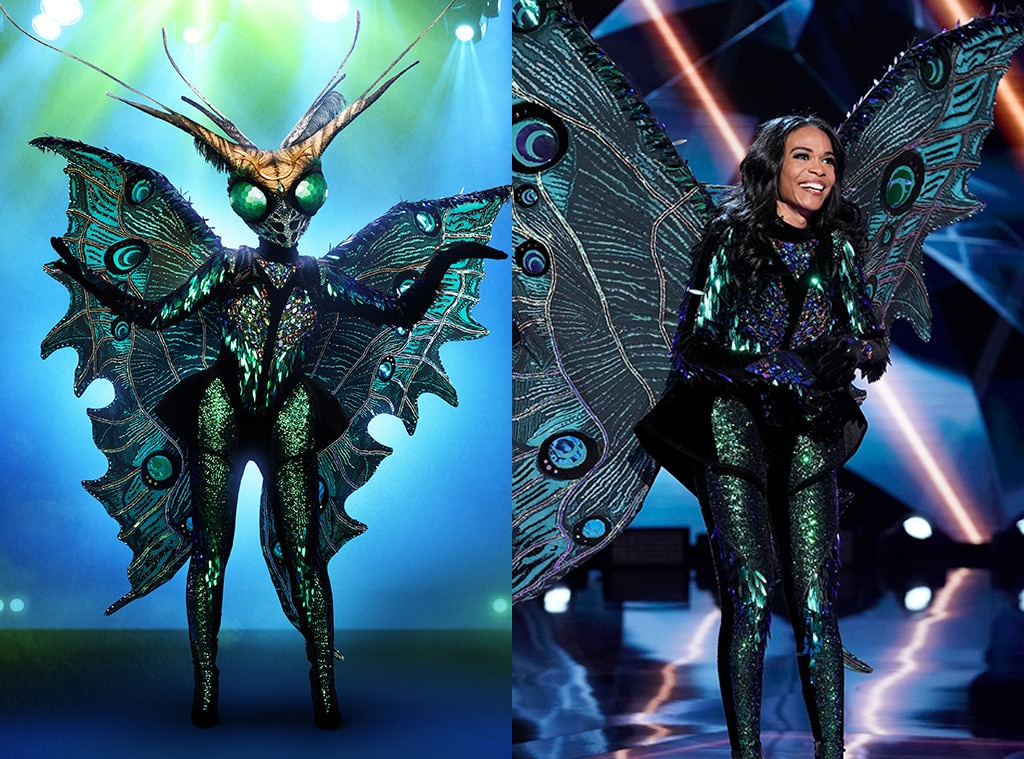 FOX
Butterfly: Michelle Williams
Clues: She's been waiting for a year in her cocoon. She achieved success in many stages of life, and then found herself terrified by London, where she used to call home. She dealt with breakups, break downs, and hibernation. She won a Brit Award, she sold cars, she wore a nurse's hat, and she joined a choir. She once chose between "life or death" with a forensics kit. She has a butterfly tattoo. She's used to sharing the stage with giants.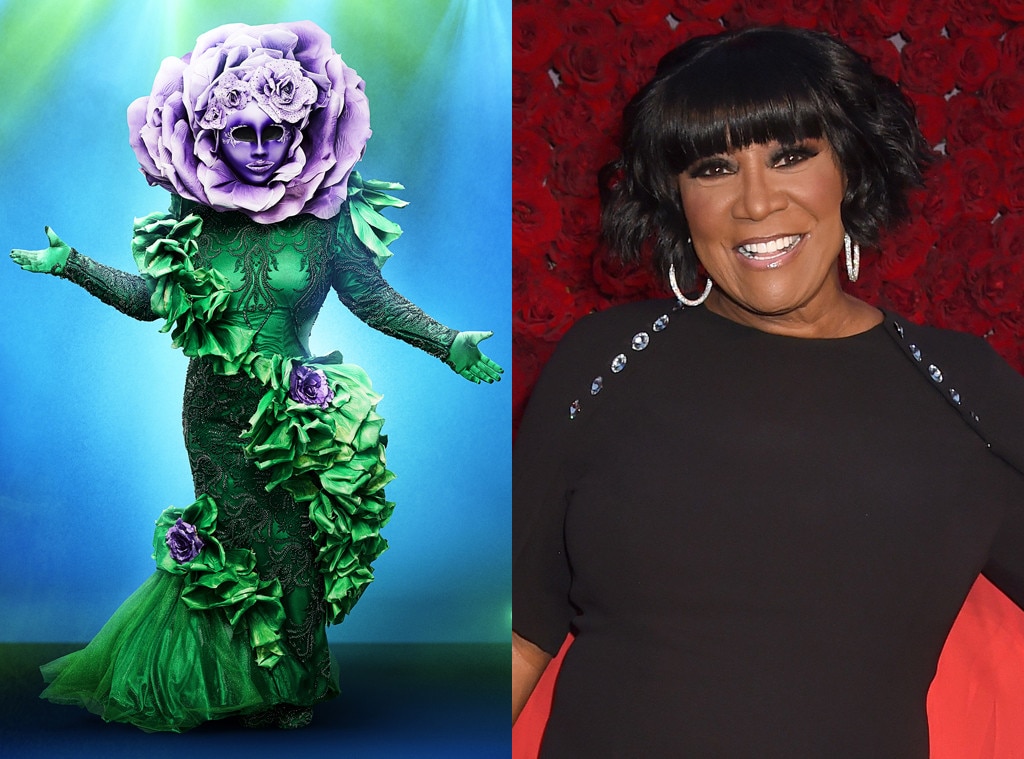 Michael Becker/FOX/AFFI/Shutterstock
Flower: Patti LaBelle
Week 3 Clues: She blossoms in multiple fields, she cooks, she crafts, has a clothing line. Does everything to the nines, doesn't even go to the grocery store without lipstick and pumps on, but doesn't have makeup on under the mask. Ready to have fun and be free after sowing the seeds of this empire with her bare hands. "This legend is here to be a vision of love on this stage," has never taken a voice lesson in her life, she's just a girl who's never left her secret garden, her favorite band is Kings of Leon
Visuals: French flag, a flashlight instead of a microphone, 524, a ring with a $13 price tag
Revealing item: Deck of cards
Guess: Patti LaBelle was trending on Twitter after viewers heard the Flower's voice, and she once had a cooking show.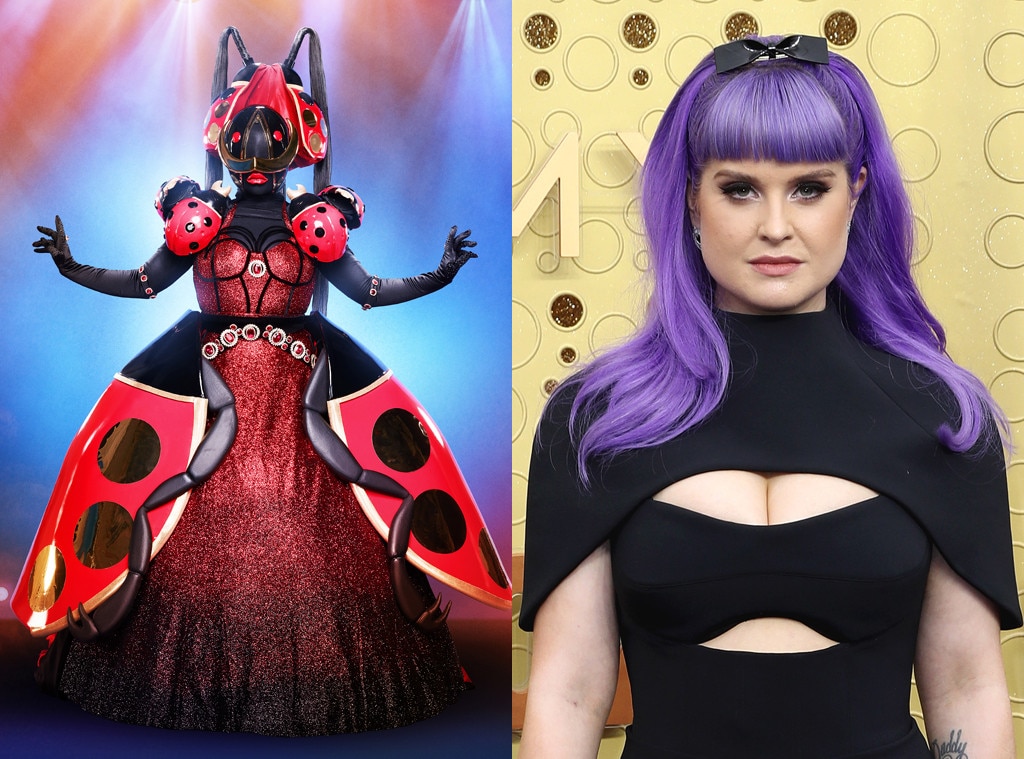 Michael Becker/FOX/Xavier Collin/Fox/PictureGroup/Shutterstock
Ladybug: Kelly Osborne
Week 1 Clues: "Spin Your Wheel" game show, had a lifetime of drama, family feud, lots of family gossip, born into the limelight, has a southern accent, has been through so much. She loves a shimmy. Thought this was all a game, this reminds her of growing up when everything on the outside looked rosy, but on the inside her world was upside down, "Best host," "3 of cups," limes, cross, "pieces of me," "the queens of the world taught me how to be a lady," a four of clubs, makeup
Visuals: ham, pumpkin, skull, police car, gavel, dog with mail, scorpion, bridge, baseball bat
Revealing item: all access golf cart
Guess: Kelly Osborne, trying to hide her British accent. Other guesses from the internet include Carnie Wilson, Ali Lohan, Jamie Lynn Spears, Jodie Sweetin, Noah Cyrus, Ashlee Simpson, and EG Daily (the voice of Tommy Pickles).
Article continues below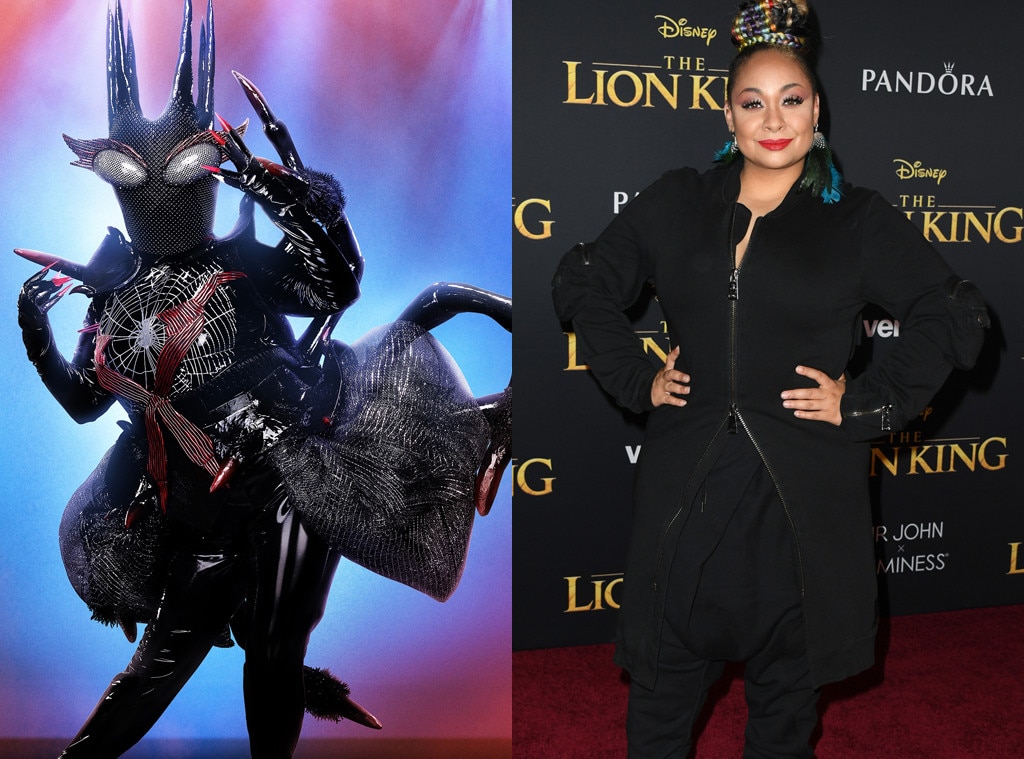 FOX via Getty Images; Jon Kopaloff/FilmMagic
Black Widow: Raven Symone
Clues: She had a squeaky clean image and an amazing career that spanned all areas, including music and TV. Now she doesn't have to pretend anymore and she's got her voice…and butt. She never went actually went to prom, but she did on TV. This costume feels like home, she can be herself and doesn't have to pretend anymore, but she can make herself at home in any nook or cranny. Whether it's a cozy den in Memphis or a bungalow in Bel Aire, fill your space with things that spark joy, she's a hot homemaker and not even a broken arm can stop her.
Visuals: "Misdemeanor," "Scrub," "Princess"
Revealing item: whipped cream and crackers – she's spun webs around these tasty treats
Guess: The more we hear from this spooky spider, the more we're convinced it's none other than former child star Raven-Symone. But we also could hear RHOA star Kandi Burruss, who also just so happens to be a singer and prolific songwriter and former member of Xscape.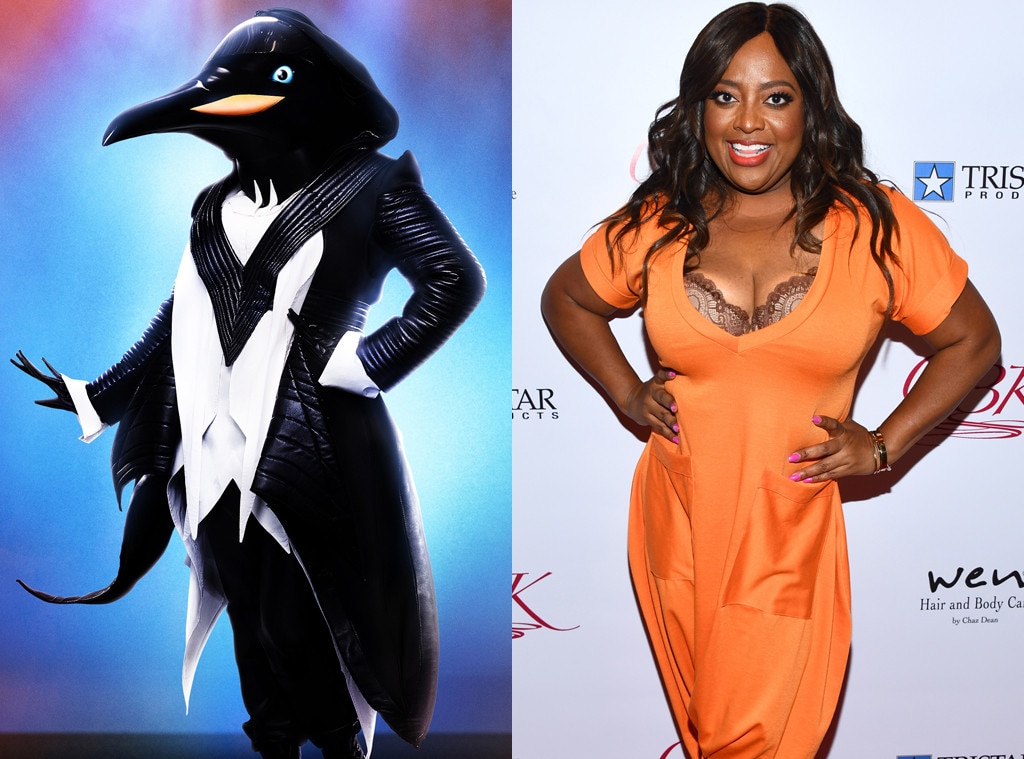 FOX via Getty Images; Araya Diaz/Getty Images for GBK Productions
Penguin: Sherri Shepherd
Clues: Has always been told she's not pretty enough, not smart enough, not funny enough. A news report says her career is over. Her "hit list" includes classroom bully, comedy club owner, Hollywood casting director, exes, the press, and herself. Wants to sing for those of us who dared to be different, doesn't need a permission slip to be who she is, everything is not black and white, signs read "I'm not your secretary," always on the d-list, the brightest star could be born out of the greatest tragedy, new adventures of old penguin means she's making people laugh, never curbs her enthusiasm, she's been in many relationships with many of the presidents
Guess: Sherri Shepherd. She even has a book called "Permission Slips." The performance of The Middle sounded a little breathier than Sherri's voice, but maybe she was trying to disguise it? Or it's someone else entirely! Could this one also be Raven-Symone?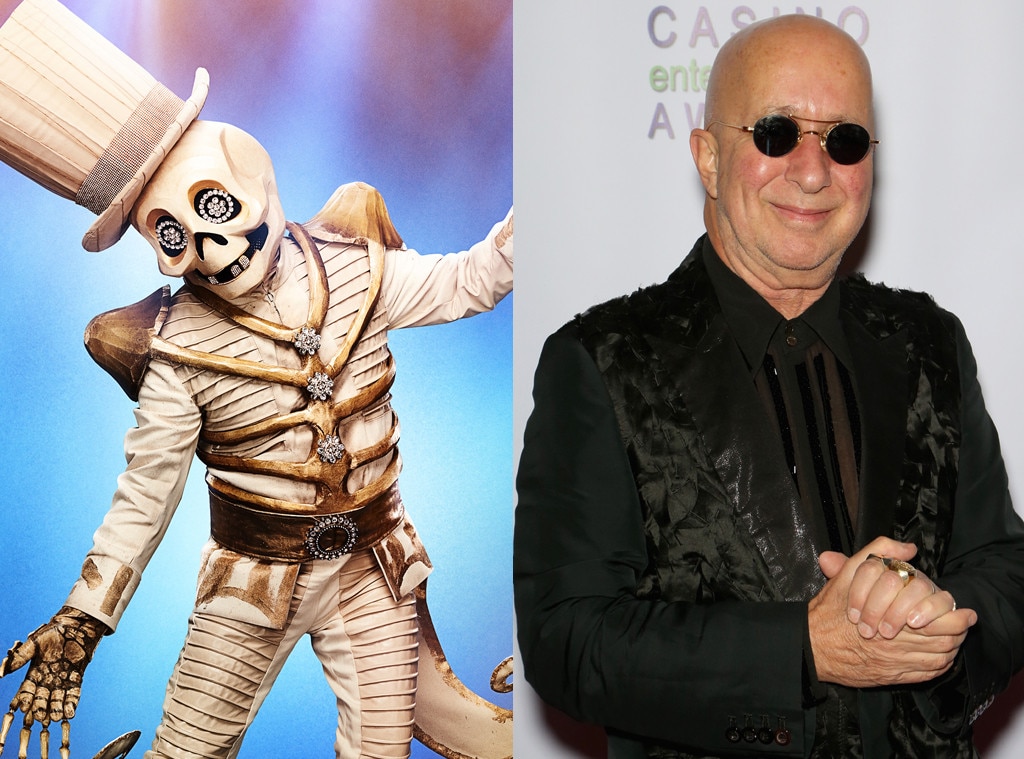 Michael Becker/FOX, Gabe Ginsberg/Getty Images
Skeleton: Paul Shaffer
Week 4 Clues: Lots of talk about being overshadowed and in the background, pulling strings and conducting. Now he's in the spotlight…and revealed as Paul Schafer.
Songs: "Are You Gonna Be My Girl" by Jet.
Article continues below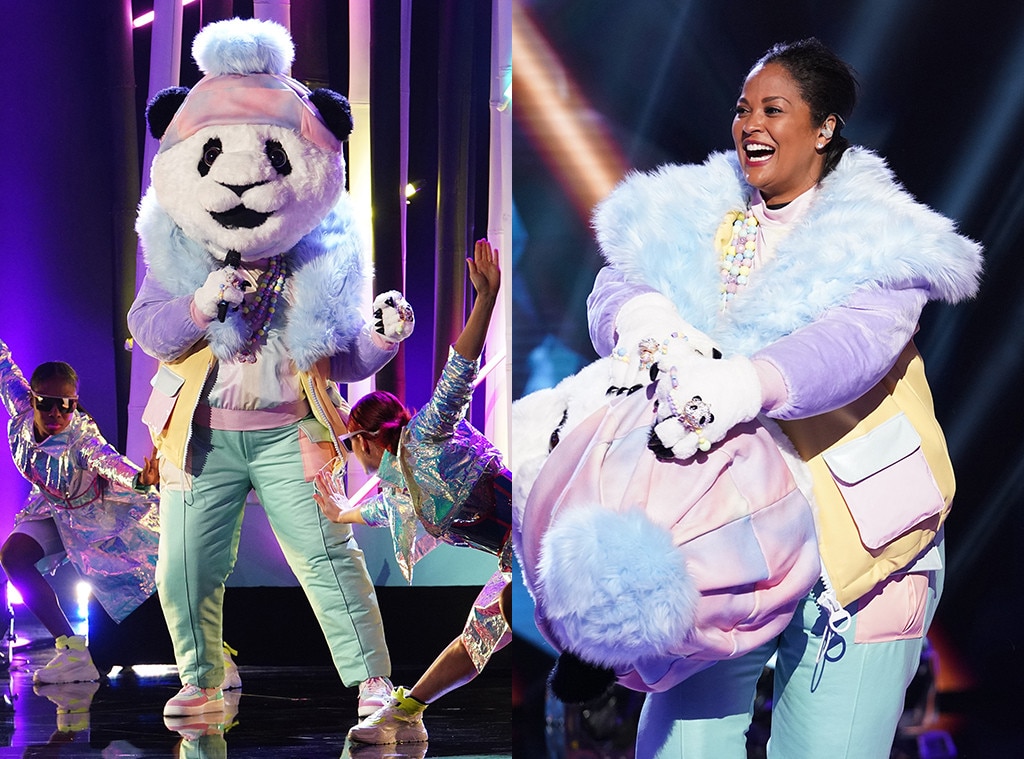 Michael Becker / FOX
Panda: Laila Ali
Week 2 Clues: The setting was a forest, lots of talk about family, especially the father. Cookbooks were shown. Lots of talk about strength.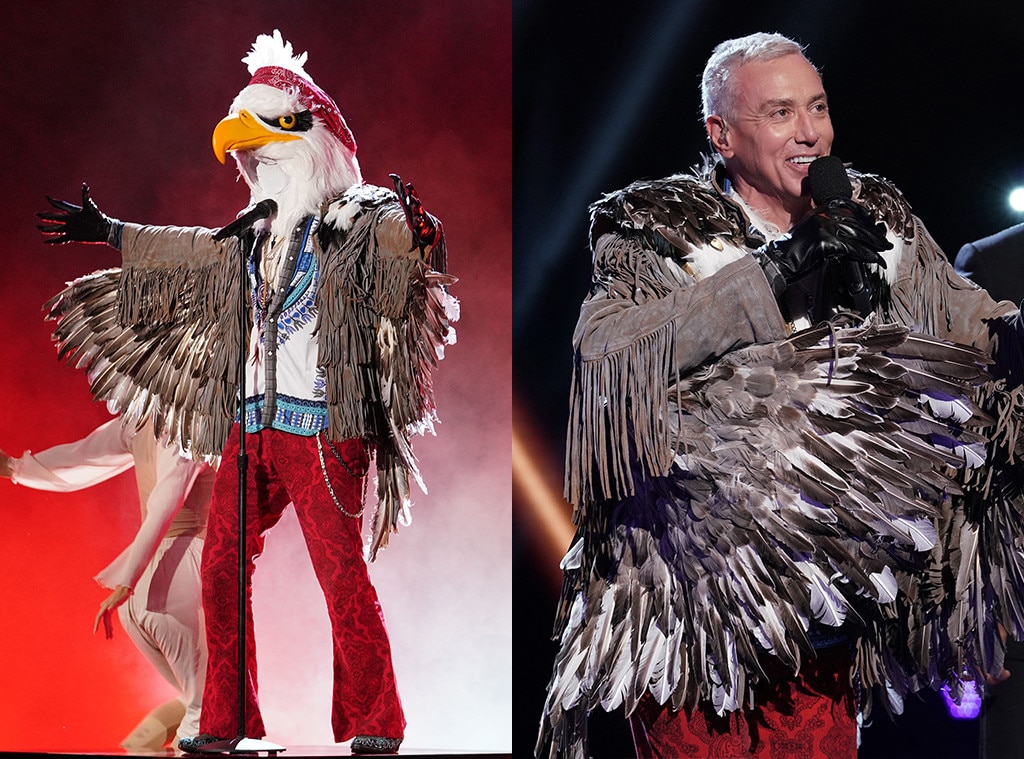 Michael Becker / FOX
Eagle: Dr. Drew Pinsky
Clues: He's the face of his field, but he's had a health scare and lost a parent and has now realized life is short. He wants to tell his own stories and leave the safety of his nest behind. Doesn't just hang out with rockstars, but is one.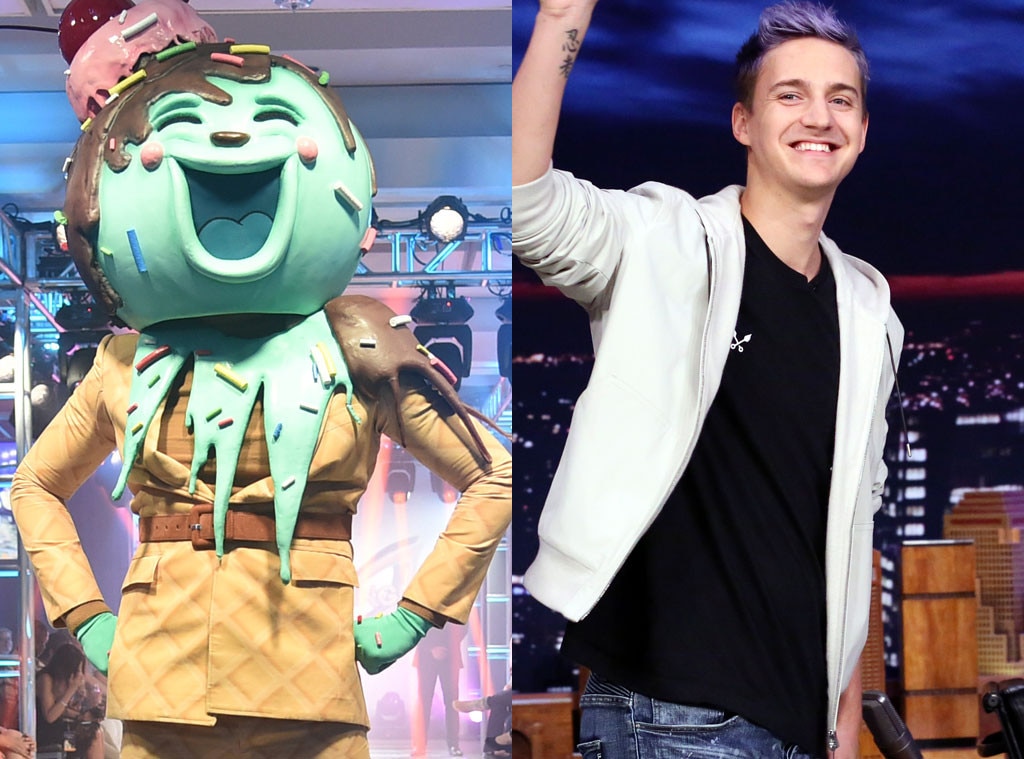 Alberto E. Rodriguez/Getty Images; Andrew Lipovsky/NBC/NBCU Photo Bank via Getty Images
Ice Cream: Ninja
Week 1 Clues: Every day is cheat day, but life wasn't always this chill, caught a lot of flack for doing what he loved most, his parents had their doubts, believed in his ridiculous dream and turned his fantasy into reality, has over a billion reasons to be proud of his hard work, used to performing in front of millions of people, now in a "different kind of mask," says he's sweet and everybody loves him
Article continues below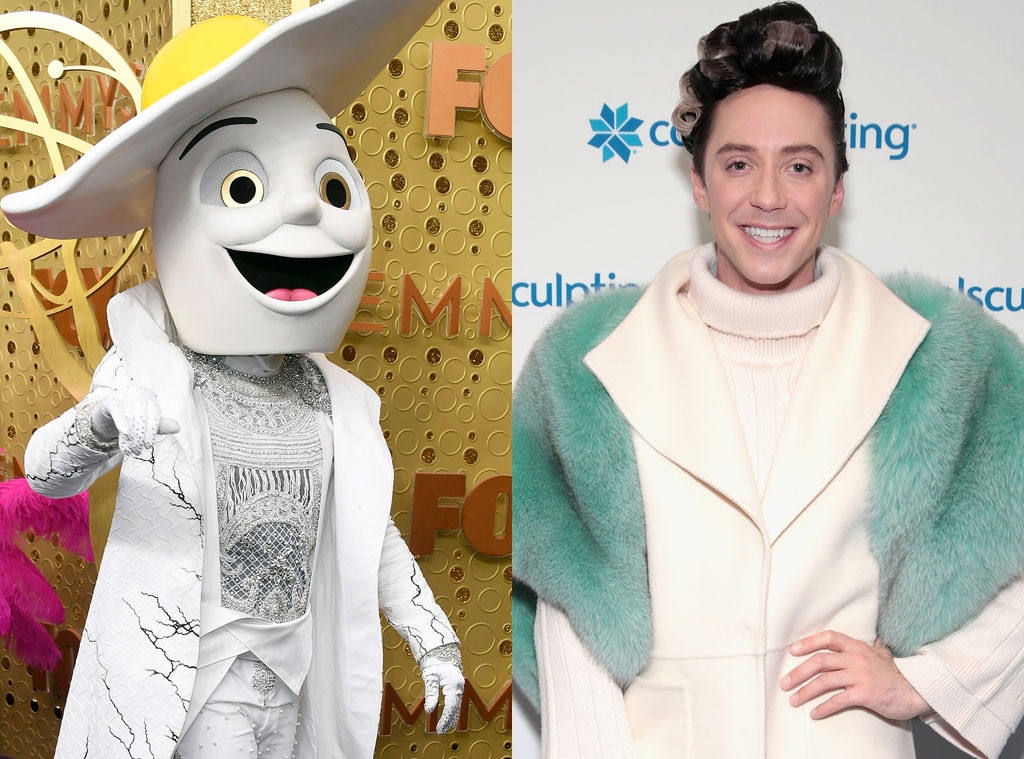 Frazer Harrison/Getty Images; Cindy Ord/Getty Images for CoolSculpting
Egg: Johnny Weir
Week 1 Clues: "intimate evenings with egg," strong on the outside, vulnerable on the inside, coming on this show is a bit of a leap, years of being on top of the pyramid, going for the gold, always eggs-tra and does enjoy a good sparkle
The Masked Singer's season two finale will air next Wednesday at 8 p.m. on Fox.
Source:
Read Full Article